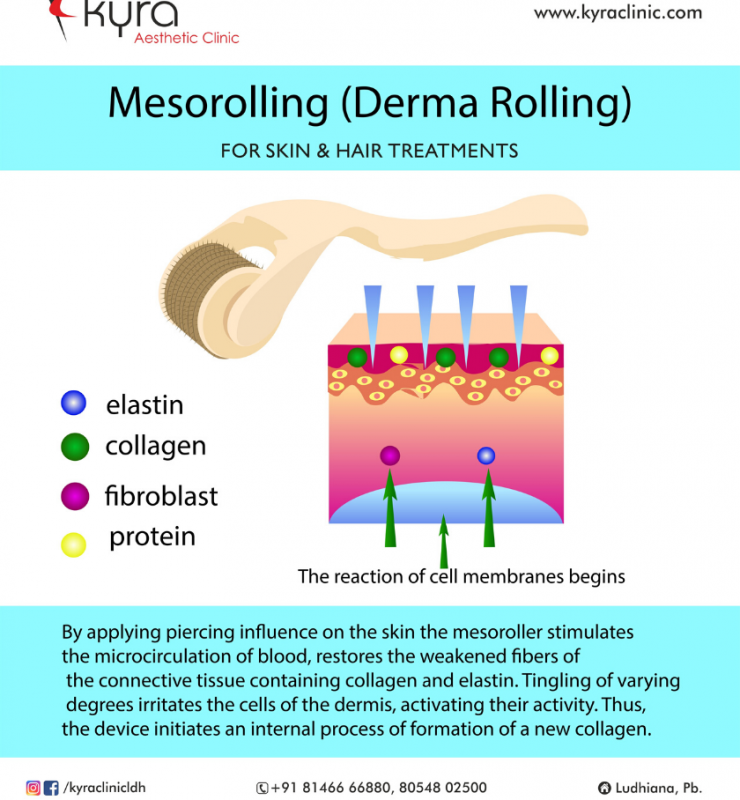 Mesotherapy is a specialty that involves penetrating microscopic quantities of natural extracts, pharmaceuticals agents and vitamins into the skin.
It can be used to eliminate cellulite, promote weight loss, treat aging skin and redundant (sagging) skin, and rejuvenate the hands and neck. It is also useful for hair loss clients. Results vary depending on your body type and the condition being treated.
On average, patients notice visible improvement in three to five sessions. The results do last, especially when combined with exercise and proper nutrition. However, one cannot stop the natural aging that affects your appearance. For this reason, doctor recommended regular maintenance visits.
VARIOUS TYPES OF MESOTHERAPY AVAILABLE ARE :-

ANTI – HAIR LOSS SOLUTION
Nourishes and stimulates the hair follicles and increases the blood circulation in the scalp. Moisturises & stops hair loss.

Main Ingredients: Insulin-like Growth Facotr (IGF-1), Basic Fibroblast Growth Factor (bFGF), Vascular Endothelial Growth Factor (VEGF), Copper Tripeptide-1, Multi-vitamins, Amino acids, and Minerals
LIPOLYTIC SOLUTION
Refines texture glides effectively and slims your face and body with a fat burning effect.

Main Ingredients: Insulin-like Growth Factor (IGF-1), Phodphstidylcholine, L-Carnitine, Multi-vitamins, Amino acids, and Minerals.
HYALURONIC ACID SKIN REJUVENATING SOLUTION
It is significantly contributed to cell proliferation, migration and tissue repair. Reduces and prevents fine lines and wrinkles by newly generating skin cells & hydrates dry skin . Main Ingredients: Hyaluronic Acid (HA), Epidermal Growth Factor (EGF), Insulin-like Growth Factor (IGF-1), basic Fibroblast Growth Factor (bFGF), Thioredoxin (TRX), Copper Tripeptide-1, Multi-vitamins, Amino acids, and Minerals.
SKIN BRIGHTENING
Reduction and prevention of hyperpigmentation

Main Ingredients: Arbutin, CG-ASp, CG-TGP2, Vitamin C
Frequently Asked Questions
HOW IS MICRONEEDLING DONE?
It is inspired by traditional mesotherapy which uses needles to puncture hundreds of tiny holes in the skin. It is used for treating wrinkles, hyperpigmentation, and dull skin as well as stretch marks, cellulite, and scars.
WHAT ARE THE BENEFITS OF MICRONEEDLING?
Microneedling is also called as collagen induction therapy. It stimulates collagen and elastin creation and improves scars and stretch marks. It reduces pore size and firms the skin and also stimulates hair growth and improves wrinkles.
HOW LONG DOES THE PROCEDURE TAKE?
The procedure takes around 30 minutes, depending on the extension of the treated area. It is painless but can be a bit comfortable.
WHAT TO EXPECT AFTER THE PROCEDURE?
You can expect some redness which will subside after a few days. Once the healing begins, the skin begins to glow and become supple. More than one treatment is required for best results.