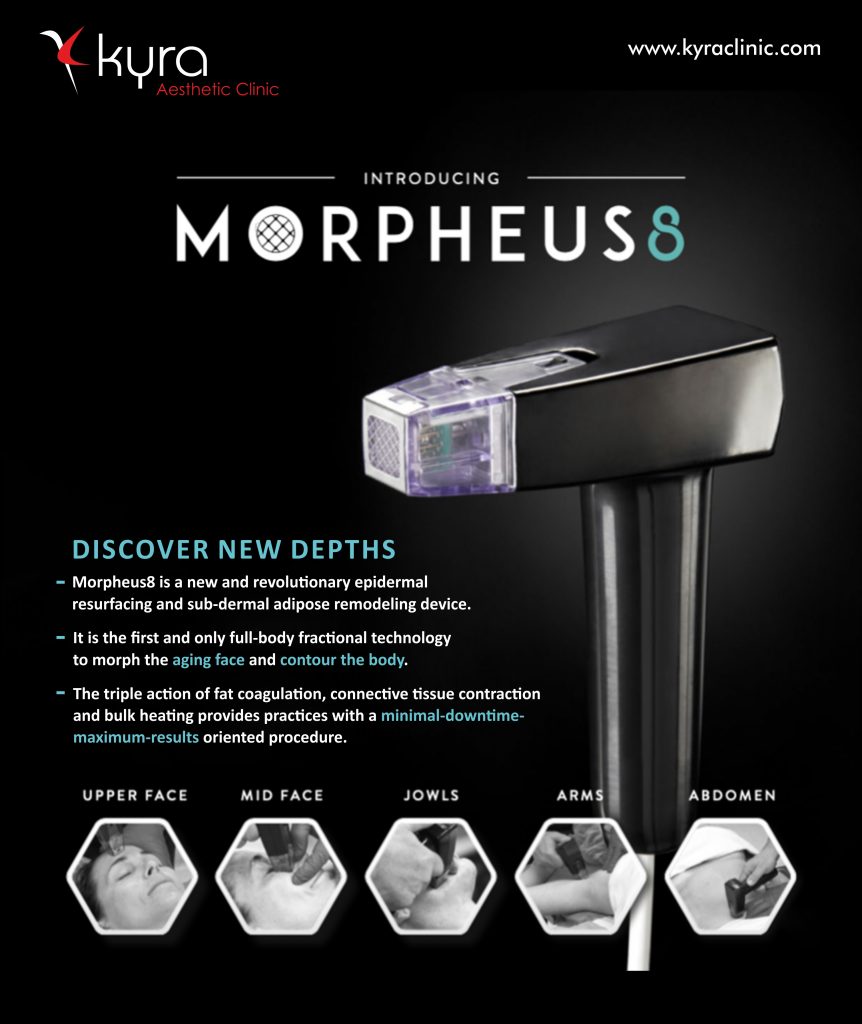 Wrinkles, loose skin, sagging, uneven fat deposition are all the most common signs of ageing that happens to almost everyone. However, these ageing signs have become more rapid and intense recently, thanks to the stressful life, pollution, and unhealthy diet. But is there a safe, non-surgical way of getting rid of these ageing signs without side effects? Well, yes, there is. Thanks to technology, we now have Morpheus8, a highly effective skincare system that removes all your age-related skin conditions.
WHAT IS MORPHEUS8?
Morpheus8 is a device that uses micro-needling and controlled radiofrequency energy systems to heat the fat tissues and induce collagen and elastin production in the target area. Morpheus8 skin tightening procedure is conducted under local anesthesia, after which thermal probes are inserted under the skin to heal the tissue.
Qualified physicians constantly monitor the temperatures using sophisticated thermal scopes to ensure maximum safety. The entire procedure takes only a few hours, but your physician may advise the number of sessions needed depending on your requirements.
WHAT AREAS CAN BE TREATED?

Morpheus8 can be used on any areas that can benefits from resurfacing and sub-dermal renewal. The most commonly treated areas include the face, periorbital area, abdomen, thighs, legs and buttocks.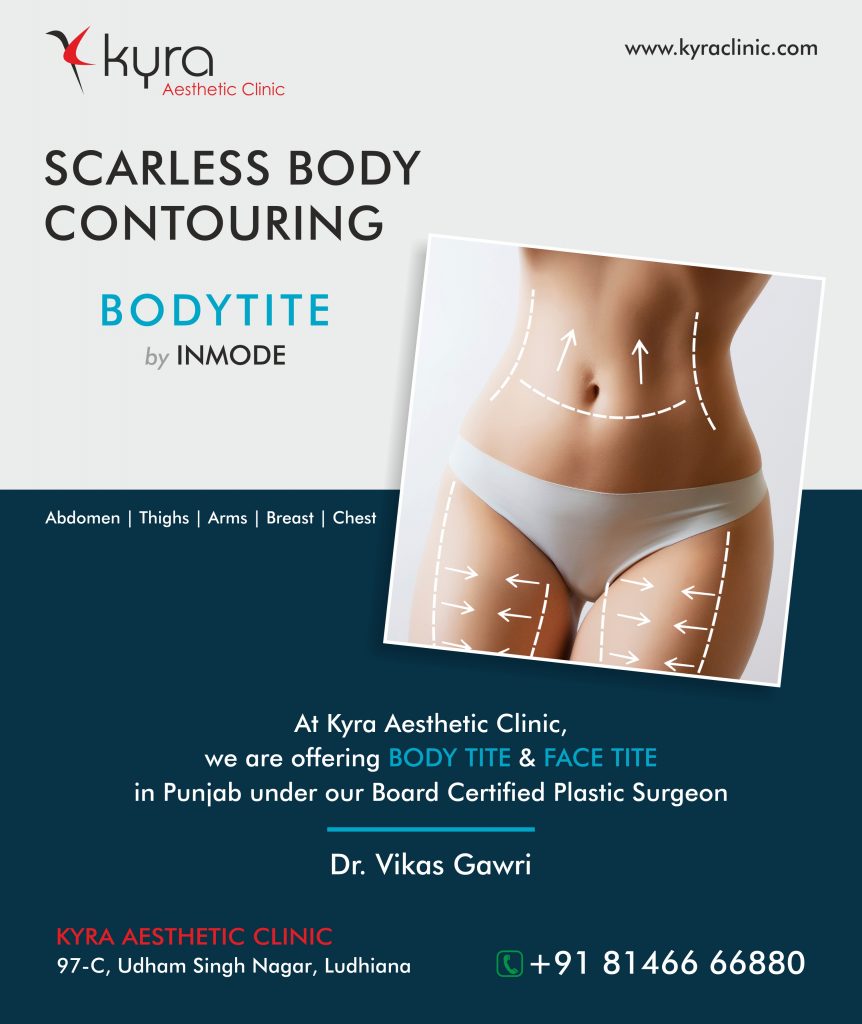 HOW MANY SESSIONS ARE RECOMMENDED?

Your practitioner will recommend the optimal number of sessions to be performed based on your personal objectives. Treatment times and frequency will be specifically tailored to obtain the optimal results.
ARE THERE OTHER SIDE EFFECTS?
Due to this being a minimally invasive procedure, most patients do not experience any side effects. Some people may experience swelling, though, but it recovers within a day. However, the procedure may not be suitable for certain skin types, pregnant women, and breastfeeding women, but your physician will be the best person to tell you whether it's suitable for you.
WHY NOT KYRA CLINIC?
Yes, why not, when we are the best in the industry?
Kyra Aesthetic Clinic offers you the most advanced Morpheus8 skin tightening procedure conducted by our highly experienced physicians. Our physicians will patiently examine your skin, your requirements and formulate the best therapy sessions that provide maximum results and convenience at the same time.
So don't wait anymore; just book an appointment with Kyra Aesthetic Clinic now and get rid of those wrinkles and loose skin and give yourself the glow that you deserve.
HOW WILL THE RESULTS BE?

Morpheus8 skin tightening treatment results will start appearing within 3 days of treatment. However, the skin will keep improving over the next three months as collagen and elastin production increases in the area.
Once the gradual improvement is complete, Morpheus8 results will last for several years, depending on the skin type and area of treatment.
BOOK AN APPOINTMENT Call us or Whatsapp us at
+91 80548 02500 or +91 81466 66880
Frequently Asked Questions
HOW MANY TREATMENTS WILL I NEED TO SEE RESULTS?
For the best results, you will have to opt for a series of treatments. The number of sessions will vary from 3-6, depending on your aesthetic goals and needs. Dermal lifting typically requires 3 sittings, while acne will require 4 sittings.
WHEN WILL I BE ABLE TO RETURN TO MY DAILY ACTIVITIES?
For the first 24 hours, you have to be careful and follow the specific instructions given by the doctor. After that, you will be able to resume your daily activities. There may be some swelling and redness after the treatment, typically persisting for 1-2 days.
HOW MUCH WILL THE TREATMENT COST?
As the treatment falls somewhere between a topical treatment and surgery, the prices vary depending on several factors. Usually, the doctor will come up with a personalised plan to address the specific concerns. To learn about the price, book a consultation today!
HOW OFTEN CAN I GET THE MORPHEUS8 TREATMENT?
In regular instances, you can get the Morpheus8 treatment once every month. It takes around 28 days for the skin to produce new collagen, and the skin will continue to change for 3 months. Ideally, patients are asked to revisit for 3 sittings that are spaced 6 weeks apart.